---
"If you want to turn your life around, try thankfulness. It will change your life mightily."– Gerald Good
---
Well, it's November, and you know what that means: Holiday shopping is in full force.
While I strongly recommend shopping local for the season, I do realize that shopping online is convenient and will help you avoid crowds and any diseases they might be spreading.
Here are the tips for safely shopping online.
· Check for Device Updates Before You Shop – the #1 reason for updating your phone or your computer is SECURITY. The updates are designed to improve performance by fixing minor issues and fixing the possibility of penetrable threats.
· Don't Go to Websites from Email Links – Email can be spoofed and links can easily say one thing and take you someplace else.
· Use a trusted payment services like PayPal which does not require you to disclose your credit card number to the vendor or use a wallet app where possible. A wallet app runs on mobile devices. They securely store credit card details and passwords. They will allow you to pay via your phone instead of digging out the actual credit card. Popular wallets include ApplePay, PayPal, Venmo.
· Remove Any Saved Payment Cards After Checking Out – If the site you are shopping at automatically saves your credit card info, consider going back after the transaction is complete and deleting and the saved card. If your card isn't saved on the site, then it can't be stolen if the site is hacked.
· Make Sure the Site Uses HTTPS (Emphasis on "S") – The "S" stands for secure. It means the data you are sending to the site has been encrypted in order to increase the security of the data (ie: names, phone numbers and credit card info) being transferred.
· Double Check the Site URL – I can't stress this one enough. Ammazon.com is not the site you want to shop.
· Never Shop Online or Bank when on Public Wi-Fi – Your mom taught you to share. I'm trying to teach you to share intentionally. Using a public Wi-Fi puts you at risk for Man-In-The-Middle attacks, where your data is intercepted by tricking the victim's device into thinking the hacker's computer is an access point. This is not the way to share.
· Be On High Alert for Brand Impersonation Emails & Texts – Again, double check the spelling. Don't click links, search out the site via your favorite engine.
· Enable Banking Alerts & Check Your Account – dig thru the settings in your online bank and credit card accounts. Somewhere you will be able to adjust what activities and spend thresholds you will be alerted to. I get a notification every time my bank account is accessed or the credit card is charged for more than a set dollar amount, or if the transactions originated in a foreign country.
· Dedicate one credit card to online shopping, set up your monthly automatic payments on a second card. By using just one credit card, you can easily change the card without impacting other payment activities.
· Stay away from using debit cards for online purchases. Debit cards take money directly from your bank account. If fraud is committed, it is much more challenging to get the money back to your account. Personally, I think Debit cards should be outlawed, but I'm in the minority.
Stay Safe, Stay Healthy, Happy Thanksgiving
~Janet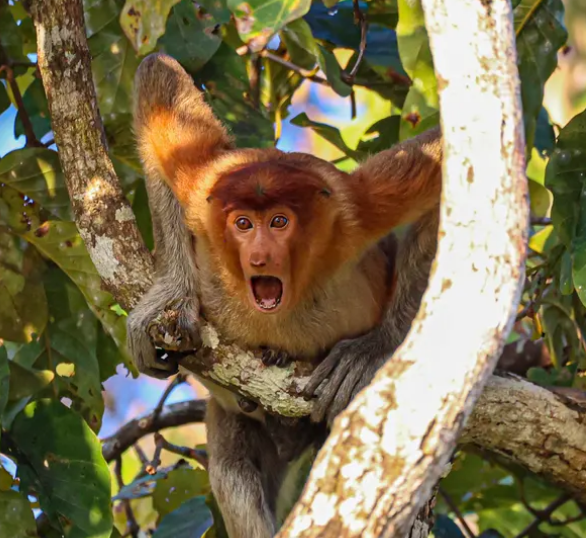 I stumbled into two sites that really impressed me last month.  The first displays the winning pictures from the Nature Conservancy photo contest.  The second displays Comedy Wildlife Photo winning pictures.  Sit down with your loved ones and your favorite beverage and enjoy the show!
Photo Contest: https://www.nature.org/en-us/get-involved/how-to-help/photo-contest/2022-winners/?ource=join1440&utm_medium=email&utm_placement=newsletter
Funny Animals: https://www.theguardian.com/world/gallery/2022/oct/20/comedy-wildlife-photo-finalists-in-pictures