IT & Networking
The following definition of I.T. comes from: 
http://www.techterms.com/definition/it 
IT (Information Technology)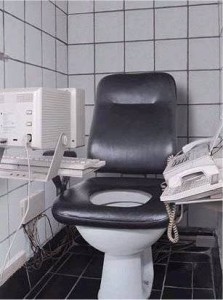 Stands for "Information Technology," and is pronounced "I.T." It refers to anything related to computing technology, such as networking, hardware, software, the Internet, or the people that work with these technologies. Many companies now have IT departments for managing the computers, networks, and other technical areas of their businesses. IT jobs include computer programming, network administration, computer upgrades, computer engineering, Web development, technical support, and many other related occupations. Since we live in the "information age," information technology has become a part of our everyday lives. That means the term "IT," already highly overused, is here to stay. 
At Comp-U-Talk, we provide IT support to companies who aren't large enough to have their own dedicated Full-Time IT support person(s). 
Our network maintenance skill sets include the ability to size, build, install and maintain Local Area Networks (LAN), Wide Area Networks (WAN), wired networks, wireless networks, and the software and printers that run on them. 
A Local Area Network (LAN) is a group of computers that reside in one building. A Wide Area Network (WAN) is a group of buildings scattered anywhere in the world that are connected together for the purpose of sharing information.
Our network administration services are available through contracts or on a pay as needed basis. We can provide onsite assistance or if you have high speed internet access, we can even help via remote control.
Microsoft has awarded us the coveted Small Business Specialist designation for our proven ability to install and maintain Microsoft Windows Servers and their associated features, including exchange server and sharepoint services. 
If you are looking for an experienced IT system monitoring team to assist with your computer needs, you can trust us to do the job right.