Well, I'm not much in the mood for writing a newsletter this month. A good bout with the flu will do that to ya! In good news: I lost 4 pounds thru the ordeal. Five more bouts with the flu and I'll be at goal weight! (Think I'd rather remain fat.)
Good friend and business colleague Kristen at Higgins Business Services has suggested I remind you that the IRS doesn't believe in calling you or emailing you regarding your outstanding tax liabilities. The IRS believes in using the postal service for collection purposes. If they contact you via any other method, it probably is a scam. However, if you are uncertain and want to verify, individuals can call the IRS at 800-829-1040, businesses can dial 800-829- 4933.
We are still getting a rash of users who have fallen prey to pop ups claiming they need to call tech support to solve some random problem. Please don't call the number. That number is a guarantee someone is going to take advantage of you and your credit card. Instead, close the web browser. If you have lost use of mouse and keyboard, pull the power. If the page reappears when the browser is reopened, then you should call Comp-U-Talk's tech support (541.756.8770). My dehydrated brain cells want to break out and sing the super chicken song, right about now. They also want to paste Michael's and Laura's head onto chicken bodies. (Michael and Laura are my super techs.) In case you are wondering what super chicken has to do with computer problems here are the words: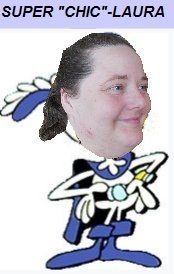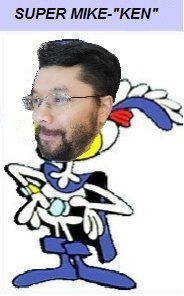 When you find yourself in danger,
When you're threatened by a stranger,
When it looks like you will take a lickin',
There is someone waiting,
Who will hurry up and rescue you,
Just Call for Super Chicken!
In case you have never heard the Super-chicken theme song (it was part of the animated TV series, George of the Jungle back in the 60's) you can play it here: https://youtu.be/FKss2pBYQ6Y. If you can sing it to us when you drop off the computer for repair we will discount your service $10.
And now back to the regularly scheduled program: If you haven't already done so, it is a good idea to install additional web browsers. Windows comes with Internet Explorer and Windows 10 has added Edge. Other browsers available for download include Chrome, found at www.chrome.com (part of the Google empire) or Firefox at www.firefox.com (will forward to Mozilla.org).
If you suspect the message might be legitimate and want to check with tech support at that particular company then follow these guidelines: NEVER,
call the tech support number on the pop up page. Instead look for the tech support number on the companies web site. You might need to switch to an uncompromised browser (downloaded above) to find that number.
NEVER
,

Google the tech support number. The first listings on Google responses are paid advertisers and typically they have no connection to the company you are looking for and some have been known to cause more damage. Instead, go directly to the company web site. Most websites have a support menu or a contact menu. If the technical support number isn't readily available, call the sales line. You will disappoint the sales rep by not purchasing anything, but they will gladly give you the phone number to tech support.
If you're still stuck, then come sing with us. We'd love to lessen the agony and help you smile.
We're not your normal nerds!