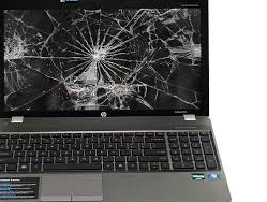 I wish I could tell you how many people have come into the store, sullen faced, carrying a laptop that closely resembles the picture to the left. Sometimes the computer has been dropped, frequently someone has sat on it, and occasionally, someone got angry and chucked it against a wall. Sometimes it is repairable, sometimes it isn't. If your laptop has ever looked like this, then we have a wonderful solution for you!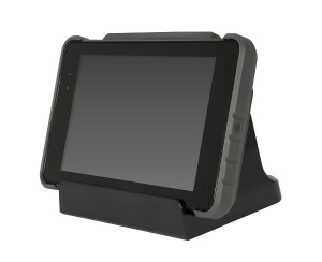 The picture to the right is a combination of notebook computer and a tablet. It was designed for the Point of Sale industry but anyone needing something rugged, or anyone prone to sitting on their laptop, will appreciate this unit. It is a Rugged Laptop-Tablet and what's really sweet is it can withstand multiple drops from 4 feet onto concrete. I would not recommend purposely dropping this unit onto a concrete floor, but the test lab did, and the unit survived. It uses the Windows 10 Professional Operating System so any program you would normally use in your business or home environment can run here. The stand alone unit has a built in touch screen, just like a tablet but it can also accommodate an optional add-on keyboard/mouse via Bluetooth. Enhanced WiFi and a 5 Megapixel camera are included. A barcode scanner and EMV credit card reader are optional. It comes in your choice of sizes: 7 inch or 10 inch. And as Henry Ford purportedly would say: You can have it in any color you want, as long as that color is black!
I wish I could say it was cheap, but quality and cheap rarely happen together. It is priced similar to a high end laptop. We have a demo model on display. If you would like to touch and feel please swing by the store and we will give you a "hands-on" demo.
And because it made me smile: Name the Triangles, this is my kind of math!!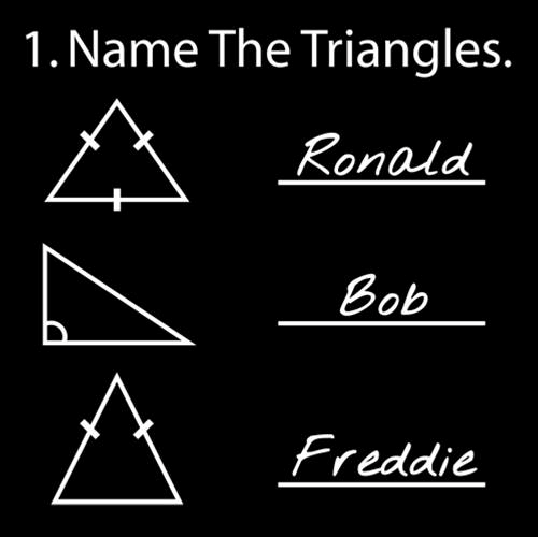 ~Janet