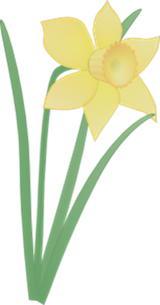 Aahh... spring is here. The sun is shining. The daffodils are blooming. Easter is just a few days away. What could be better?
My urge to travel has kicked in big time. I don't much care where I travel to, as long as it is warm, safe and has plenty of chocolate.
One of my favorite vacation planning sites is
VRBO.com
. That stands for Vacation Rental By Owner.com. This is a site that I have used several times to rent a house at a desired destination. The site shows pictures of the proposed properties, has a calendar of available dates and a link to contact the owner. Communication between landlord and vacationer is normally done via e-mail and phone calls.
But now there is a problem. It seems the unscrupulous have figured out a way to scavenge the email addresses of the landlords. Once they have possession of the address they interact with potential vacationers and have them wire money to reserve the property. As you may have guessed by now, the renter loses the money, the landlord's property remains unrented, and the thief gets the cash.
This isn't isolated to just vrbo.com. It is being reported at many sites. To make matters worse, the internet fraud guarantee that you see at such sites, does not cover email address hijacking. This is truly a "bad news" scenario.
This is my caution to you: as summer approaches be careful about your travel plans. Don't wire money to people or accounts you don't know. Trust your gut. There are lots of reports out there of people who got ripped off who knew in their hearts that something wasn't quite right about the transaction.
Have a Blessed Easter,
~Janet